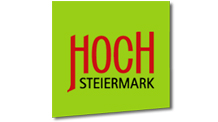 From Styrian Semmering over the Hochschwab region up to the Eisenerz Alps – the mountainous landscape of Upper Styria is characterized by turquoise blue water and lush green surroundings. Sporty and cozy activities to adrenaline-promising offers in romantic nature idyll give mental balance. Actually the Hochsteiermark is still considered secret sleepy, but with its unique mining technology is the region all the rage.
SUMMER newly in love
… Loving deals with heartbeat quality are the high Styrian challenge for all those in love and those who want it to become one. Far from the everyday stress couples can again really immerse yourself in the cozy intimacy and enjoy the WE.
"REAL gamsig" IN WINTER
… Experience the gentle side of winter in many small but fine ski resorts with all-round support, away from the bustle, in a rustic atmosphere. The Hochsteiermark where began over 120 years ago the ski tourism, is perfect for those returning, individualists and Eventflüchter.
FOOD CULTURE
… The Wild hosts the enjoyable, the Mürztaler orchard region, traditional mountain huts and cozy village hosts have a common secret recipe: the regionality of products is a top priority. Cult (o) ur happens not only on the plate but also in museums, art galleries, exhibitions and traditional events.
NATURE AND SPIRITUALITY
… Get in the way of a meditative journey of discovery in the Upper Styria, past the world's biggest pilgrimage cross in Veitsch and well-known sanctuaries that lead into Mariazellerland the famous Magna Mater Austriae. Also cyclists, mountaineers and climbers to experience intense moments in their ways.